Why we love this product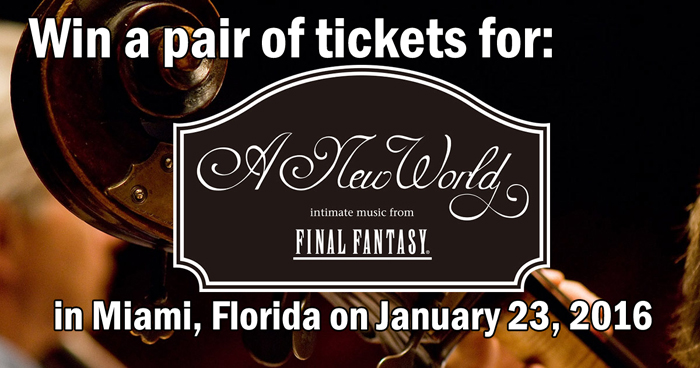 Here is your chance to win a pair of tickets to Final Fantasy: A New World live in

Miami, Florida on January 23rd, 2016

! 
---
For Information about the performance on 1/23/16 in Miami, Florida, go HERE:
http://ffnewworld.com/concert/miami/
---
A New World: intimate music from FINAL FANTASY presents fresh arrangements of music from throughout the 25+ years of the FINAL FANTASY catalogue for a variety of chamber ensembles.
The programs feature string quartets, piano and guitar solos, duos, trios and other mixed groups of instrumentalists to produce an immediate and personal encounter with the extraordinary FINAL FANTASY musical themes, characters and settings.
---
About this Giveaway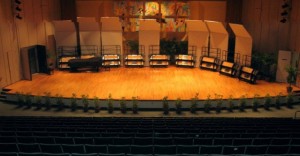 ---
For the first time in Florida, A New World: intimate music from FINAL FANTASY performs this January at the renowned Gusman Concert Hall at the University of Miami.
Featuring classic FINAL FANTASY music from legendary composer Nobuo Uematsu from throughout the series, the New World players chamber ensemble under the direction of Arnie Roth, with renowned piano soloist Benyamin Nuss, promise a fantastically intimate experience.
With memories of the amazing 2013 sold out Distant Worlds concert in Miami's Arsht Center, do not miss A New World's Miami Debut!
---
Giveaway Ends:
01/19/2016
Number Available:
2
Max Entries Per Day:
1